So maybe you're not ready to let your employees lie down on the job, but have you investigated the benefits of creating a flexible sit-stand work environment?
With studies showing that prolonged sitting is linked to shortened life spans and increased body aches, height adjustable workstations face a clear pathway to increasingly dominate workstation sales in the coming years. You might just be surprised to discover that productivity may increase as well.
A study by the American Cancer Society in 2010 reported that time spent sitting was independently associated with total mortality, regardless of physical activity level. Among its findings:
Women who sat over 6 hours per day were 37% more likely to die sooner when compared to women who sat for 3 hours per day
Men who sat over 6 hours per day were 18% more likely to die sooner than their standing counterparts
Women were 94% and men 48% more likely to die sooner compared with those who reported sitting the least and being most active.
Give us a call if we can help you create a healthier more productive work environment for your employees.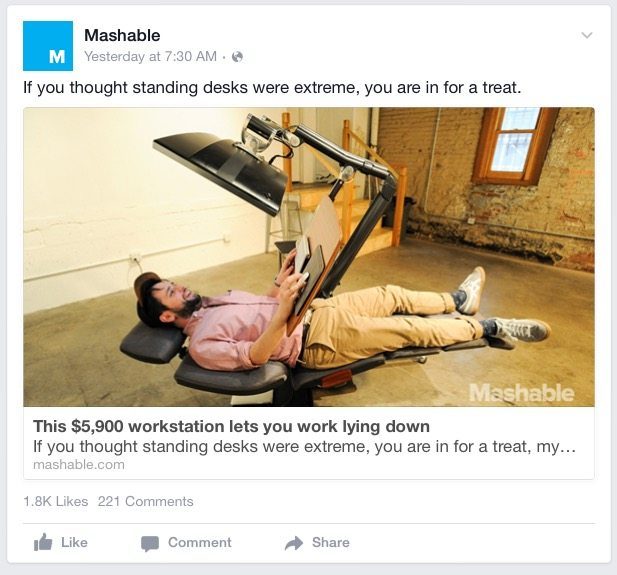 Ref. Ergotron Standing up for Workplace Wellness a white paper