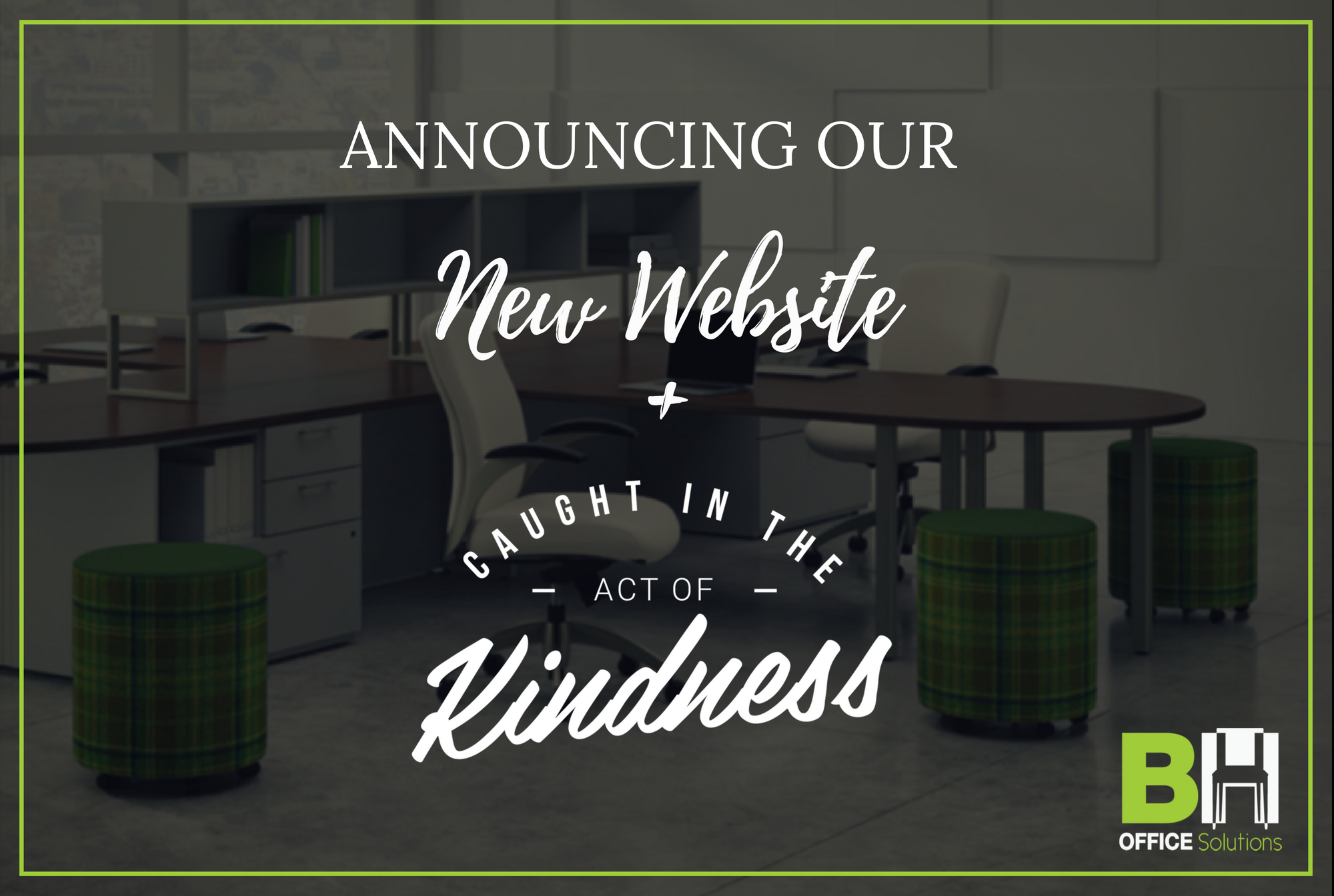 Our New Website and Vision
We're excited to announce that our new and refreshed website is live. We've also added our mission statement and vision to the site.
— Our Vision —
To be the customers first and best choice in the products and services we provide resulting in lifelong relationships. Inspire a culture of giving back within our company, as well as for our suppliers, customers, and peers.
One of the ways in which we give back is in the form of helping clients donate the existing furniture they want to update, to charities. We also wanted to inspire others to give back by recognizing those in the community who are "Caught in the Act of Kindness." We want to recognize those who go above and beyond their regular day jobs to help make our world a better place in which to live.
---
Caught in The Act of Kindness
Our spotlight is on Tim Carlisle and his wife Nancy. I have known Tim for many years, as he has helped many of my clients with their phone systems, as well as Voice over IP. You can learn more about Tim from visiting his Linkedin page at https://www.linkedin.com/in/timcarlisle
Tim's Story
Tim was called to "Love in Action" in April of 2011, after the southeast US tornado super outbreak, in which 348 were killed, and over 3,100 were injured. At least 238 people died in his home state of Alabama. Since then, Tim and his wife Nancy have been able to love & serve those in need after tornadoes, hurricanes, floods, wildfires, an industrial explosion (West, TX), and hurricanes in Texas, Oklahoma, Louisiana, Mississippi & Alabama.
They have worked with The Texas Baptist Men, FBCFM Hands & Feet Mission, (a group that works in the local community assisting elderly, disabled, veterans & financially disadvantaged with exterior home improvements.) They also work with Chin Refugee Ministry, Eight Days Of Hope, Keep Flower Mound Beautiful, FM Lend A Hand, The Smith Lake Civic Association and Arley Women's Club. They are currently involved with & strongly recommended non-denominational, 8 Days Of Hope: www.eightdaysofhope.com. They are grateful to have the opportunity to serve our community and their country in this way.
One of Tim's favorite quotes from a homeowner:
"It's not about building houses it's about building relationships & rebuilding communities. It's one thing to go to church it's another thing to live it out."
Their next big Eight Days of Hope trip will be to Houston, in October 2018, to help rebuild houses for Hurricane Harvey survivors.
---
It is my hope that this will inspire you to develop a culture of giving back within your organization as well.

Sincerely,

Jeannie Norris
CEO-Owner
B&H Office Solutions