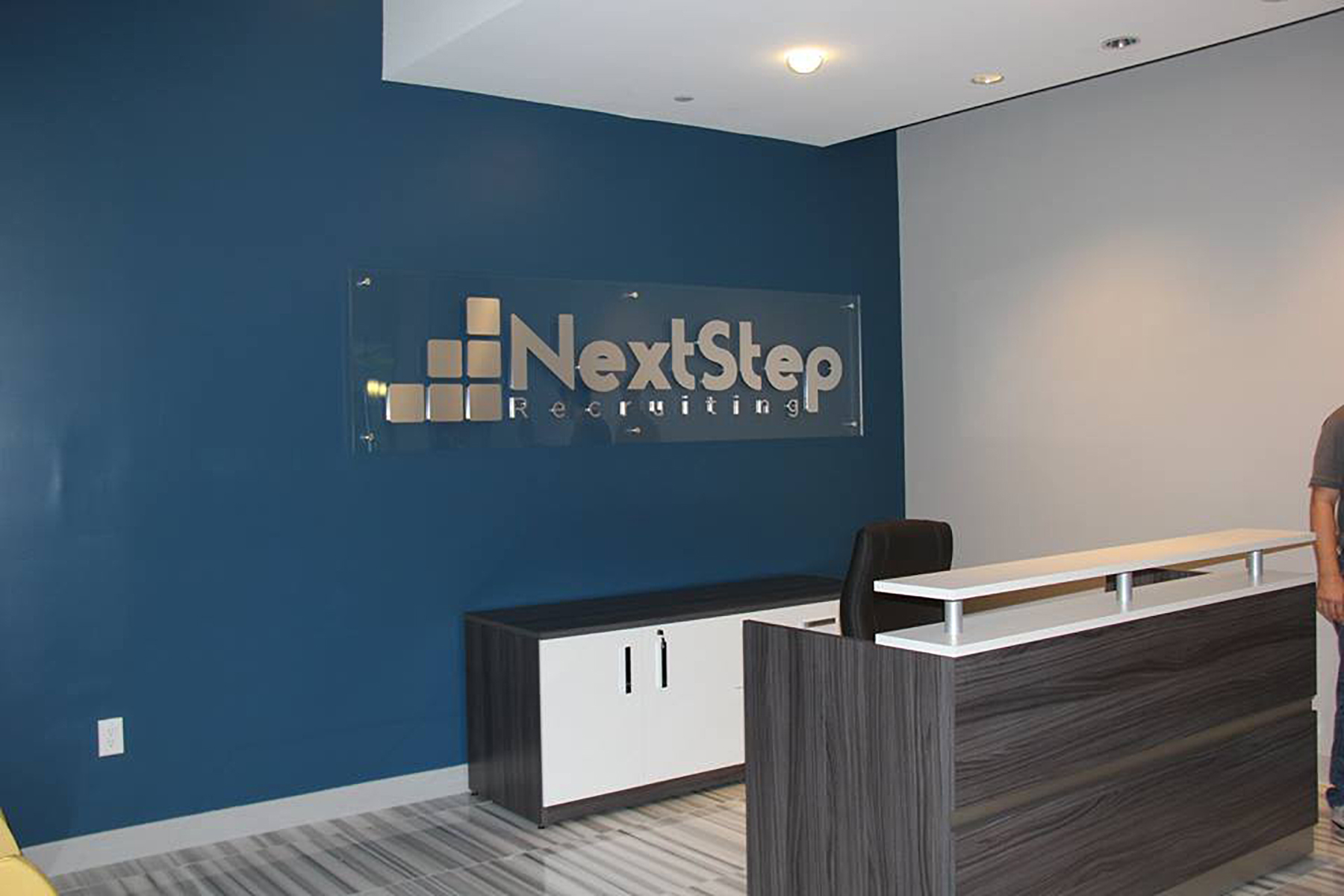 NextStep Recruiting is growing – and when they needed to move into new office space, B&H Office Solutions was excited to get involved to help design a space that was not only functional for their employees but would inspire great work.
B&H worked closely with Janice Horak from Priority Signs and brought in an interior designer to consult on the project. Together they reviewed the selections made by NextStep and made additional recommendations and suggestions.
"Jeannie even took things a step further and had designers review our choices to make sure everything would flow nicely in our office. I am picky and there were several instances I changed my mind on something here or there. I always felt I was heard!" said Niki Kooiman, VP at NextStep Recruiting.